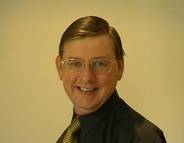 Tony Evans
Our tax training director and senior tax consultant, Tony Evans is a Chartered Accountant with over 32 years experience working in the accounting and tax consulting profession. He is a member of the Institute of Chartered Accountants in Australia ("ICAA") and a fellow of the Tax Institute of Australia. He is also a registered tax agent in his own right. He is also a member of the Australiasian Taxation Teachers Association and regularly attends their annual conferences.
Tony was the founder of GuSTAX Consulting Pty Ltd and is our principal tax trainer. He was previously a partner with a boutique tax division in one of the mid-tier accounting firms in Melbourne. Tony's diverse tax specialisations include a multitude of areas including CGT, GST, FBT, PAYG, corporate taxation and trust taxation.
Tony is renowned as an excellent communicator and trainer and has conducted numerous technical sessions for the ICAA and members of the profession and their clients. Through the use of practical examples and case studies, he provides interesting technical sessions with a strong practical slant.
As an in-house trainer and public presenter, Tony has provided training sessions on a professional basis for over 20 years, and is well versed in techniques to ensure participants get the most out of each session.
As a taxation consultant, Tony combines excellent technical knowledge with broad practical experience which enables him to provide accurate, cost effective, practical tax advice in an easily understood format.
Tony has previously served on several committees with the ICAA including the Tax Continuing Professional Education Committee and the Indirect Taxes Committee. Currently a member of various high-level tax discussion groups, he is committed to continually improving his tax knowledge base.